The Summit

™

Air Purifier Pollen Allergy Relief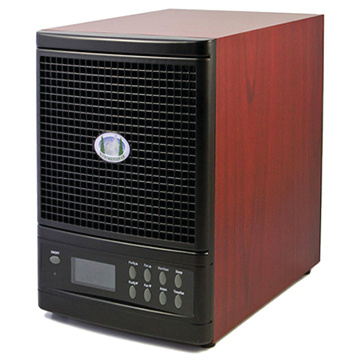 Arrives With All Seven Stages of Purification

True HEPA

Ozone

Photo-Catalytic (TiO

2

)

Ionization

Ultra-Violet

Dust/Debris Pre-Filter

Carbon Filtration
Remove Pollen From the Air With HEPA Certified Technology & Multi-Stage Filtration
Remove Pollen From the Air With Multistage Filtration
Remove Pollen From the Air
The Best Air Purifier to Stop Pollen

The Summit


One of the leading causes of seasonal allergies that afflict many households is pollen. When pollen is prevalent in the air you breathe, your family can experience eyes, nose, lungs, and skin irritation. To help you and your family stop pollen allergies before they start, Rocky Mountain Air Purifiers

®

has created the Summit home air purifier. With seven (7) stages of air purification, each unit is perfectly suited to eliminate 99.99% of pollen, and other allergens, from the air in your home or office. Whether or not the suffering you experience is due to flowers, pine, grass, oak, or ragweed present outside, the Summit air cleaner will make sure the air inside your home is fresh and clean. There is simply no reason to continue living with itchy eyes and a runny nose anymore. You will be amazed to discover the difference our best-in-class air purification can make. So, prepare for the pollen season by owning the ultimate anti-pollen air purifier that will make the air in your home Rocky Mountain Pure!
Summit Product Specifications
Specifications
Filtration: Seven Stage
•
Controls: Remote & Manual
Shipping Weight:

17

lbs
•
Coverage: 3,500 Sq. Ft.
Electrical Cord: 14 Gauge, 110v, 3-Prong
•
Clock: Digital
Dimensions:

9

W x

12

H x

12

D in.
•
Fan: Quiet 5-Speed
Timer: Digital Function
•
Frequently Asked Questions
FAQ's
Compare Our Air Purifiers
Compare Air Purifiers
Watch Our Videos
Watch Our Videos
The Seven Stages Of Filtration
7-Stage Filtration
Seven Stages Of Purification: Ionic Particle Filtration
Air purifiers by Rocky Mountain Air

®

play a big role in stopping the spread of viruses and infections by removing contaminants from the air with ionic particle filtration. By utilizing negatively charged ions (Anions), our ionic filters cause airborne particles to become too heavy to circulate through the air when these particles bond with Anions. As a result, the bonded particles become trapped in the ionic filter which drastically reduces the spread of viruses, bacteria, and other allergens. In fact, hospitals routinely use ionic particle filtration to provide a safer environment for their patients.