The Summit

™

Air Purifier Stops Mold & Mildew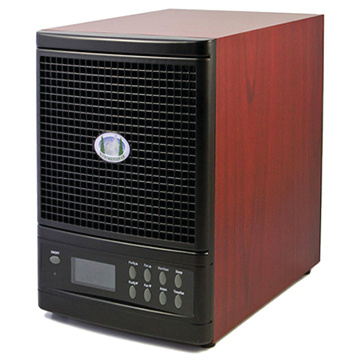 Arrives With All Seven Stages of Purification

True HEPA

Ozone

Photo-Catalytic (TiO

2

)

Ionization

Ultra-Violet

Dust/Debris Pre-Filter

Carbon Filtration
Remove Dangerous Mold & Mildew Spores From the Air With Best-In-Class Performance
Remove Dangerous Mold & Mildew Spores From the Air!
Remove Dangerous Mold & Mildew! Eliminate Pet Dander &amp Odors
The Best Air Purifier For Mold

The Summit


Many people who continue to experience allergy symptoms throughout the calendar year are in fact suffering from an allergic reaction to mold and mildew. By breathing in airborne mold or mildew spores, allergy sufferers can experience discomfort often associated with pet dander or dust allergies. Because a mold spore is often undetectable, Rocky Mountain Air

®

has created the Summit air purifier to protect your family against the unseen dangers mold and mildew can present. By utilizing seven (7) stages of air purification, our home air cleaner will kill mold and remove mildew from the air you breathe!

By combining HEPA certified filtration with advanced Ultraviolet (UV) sterilization, the Summit is the ultimate anti-mold purification system.

Perfect for killing mold in up to 3,500 square feet of your home, each unit will help mitigate the risks of dangerous mold exposure by stopping the spread of mold in your home. Your family can rest easy knowing our best-in-class air purifier for mold is providing fresh and clean air to your entire home.
Summit Product Specifications
Specifications
Filtration: Seven Stage
•
Controls: Remote & Manual
Shipping Weight:

17

lbs
•
Coverage: 3,500 Sq. Ft.
Electrical Cord: 14 Gauge, 110v, 3-Prong
•
Clock: Digital
Dimensions:

9

W x

12

H x

12

D in.
•
Fan: Quiet 5-Speed
Timer: Digital Function
Frequently Asked Questions
FAQ's
Compare Our Air Purifiers
Compare Air Purifiers
Watch Our Videos
Watch Our Videos
The Seven Stages Of Filtration
7-Stage Filtration
Seven Stages Of Purification: Ultraviolet (UV) Sterilization
Each air purifier by Rocky Mountain Air

®

features ultraviolet sterilization to make your home or office safer by sanitizing the air you breathe. Our air cleaners contain dual UV lamps to, with each purification cycle, kill microorganisms, such as viruses, bacteria, mold, and mildew. Ultraviolet Germicidal irradiation (UVGI) is an important addition to any HEPA air filter, as UV lamps are known to kill 99.9% of microorganisms they come in contact with. The combination of UV sterilization, HEPA filtration, and our other four purification stages make Rocky Mountain Air

®

purifiers an essential means of keeping the air in your home safe and clean.