The Summit

™

Air Purifier Drops Particles From The Air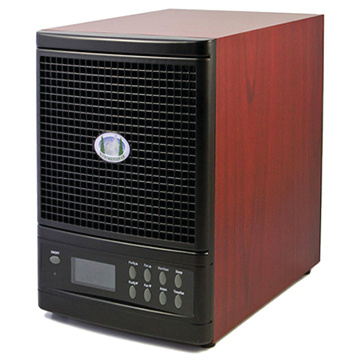 Arrives With All Seven Stages of Purification

True HEPA

Ozone

Photo-Catalytic (TiO

2

)

Ionization

Ultra-Violet

Dust/Debris Pre-Filter

Carbon Filtration
Advanced Ionizer Air Purifiers For The Home
Advanced Ionizer Air Purifiers For The Home
Ionizer Air Purifiers Home
The Best Ionic Air Purifier

Best Ionic Purifier


Have you ever admired sunshine coming through your front window, then you look through the beams of light only to see 100's of thousands of particles floating in the air? Yikes! And to think, you are breathing in all of that dust, pollen, dander, and allergens... but you don't have to. With the Summit Air Purifier, these contaminates will drop right out of the air.

As soon as you turn on the ANION feature, the ionic air purifier goes to work utilizing ionization technology to make particles in the air heavy, and dropping them out of the air you are breathing. Reduced particulates means reduced triggers for sinus and allergy sufferers.

The simplified science behind the ANION feature is this... Dust, pollen, dander, and allergens are negatively charged which attach to positively charged ions and become heavier than the air and tumble down to the ground.

This ANION feature helps to "pre-clean" the air before it even has a chance to be drawn through the ionizer. Decreasing the dust, pollen, dander, and allergens also keeps your Pre-filter and HEPA filter cleaner longer, and allows the filters to be more effective by concentrating on the and small-sized particles.

All of our stages of filtration work together to provide the maximum filtration benefit.
Summit Product Specifications
Specifications
Filtration: Seven Stage
•
Controls: Remote & Manual
Shipping Weight:

17

lbs
•
Coverage: 3,500 Sq. Ft.
Electrical Cord: 14 Gauge, 110v, 3-Prong
•
Clock: Digital
Dimensions:

9

W x

12

H x

12

D in.
•
Fan: Quiet 5-Speed
Timer: Digital Function
Frequently Asked Questions
FAQ's
Compare Our Air Purifiers
Compare Air Purifiers
Watch Our Videos
Watch Our Videos
The Seven Stages Of Filtration
7-Stage Filtration
Seven Stages Of Purification: Ionic Particle Filtration
Air purifiers by Rocky Mountain Air

®

play a big role in stopping the spread of viruses and infections by removing contaminants from the air with ionic particle filtration. By utilizing negatively charged ions (Anions), our ionic filters cause airborne particles to become too heavy to circulate through the air when these particles bond with Anions. As a result, the bonded particles become trapped in the ionic filter which drastically reduces the spread of viruses, bacteria, and other allergens. In fact, hospitals routinely use ionic particle filtration to provide a safer environment for their patients.